Kids electric bike TORROT MOTOCROSS TWO for 6-11 years old
Naš kod: P173904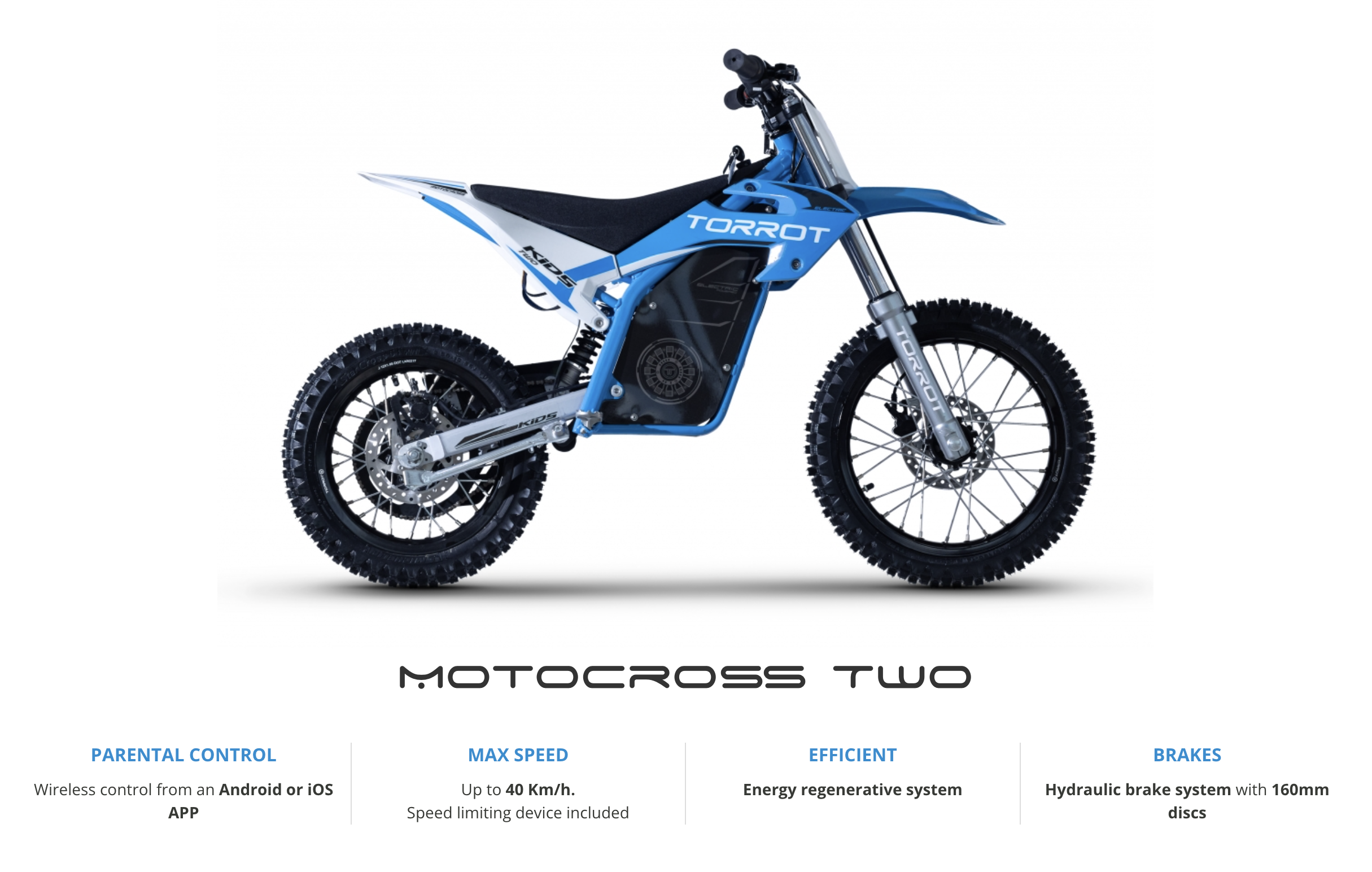 TORROT KIDS ELECTRIC BIKES
Torrot's KIDS series are ideal motorcycles for initiation into the practice of offroad Trial or Motocross – Supermotard on onroad tracks. They boast extremely high passive safety standards that place a premium on fun and learning. The range of Torrot children's motorcycles has been completely renewed. New models that sport a removable battery and update their image so as to continue being the best formula of initiation of the youngest riders to the world of two wheels. There are hobbies that are transmitted from parents to children, from grandparents to grandchildren, creating invisible links between members of a family, united by the same passion: motorcycles.
The new batteries, now easily removable and rechargeable, manufactured from LiMnCo, which means lower weight and greater power and range. 
NEW BATTERIES, NOW EASILY REMOVABLE
48V Lithium-ion batteries (LiMnCo)
Light and easy to handle
You will be able to replace it in les than 1 min
HIGH QUALITY COMPONENTS
Hydraulic aluminium front fork

Premium Brands Tyres

160mm hydraulic brake system

And many more!
PARENTAL CONTROL AND SAFETY
Adjust Power, Speed, responsiveness and regeneration

Start/Stop from app

50/100 switch

Kill Switch
SPECIFICATION
PDF TORROT: User manual
PDF TORROT: Battery maintenance
PDF TORROT: Battery general precautions

Naš kod:

P173904